Digitech and the Future of Work: Promises and Pitfalls for Businesses
Organizer:
CCIG & Geneva Trade Platform
Monday September, 27
18:00 — 20:00 (120m)
Geneva Trade Week is supported by: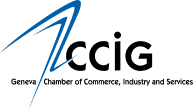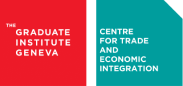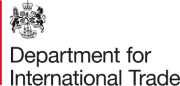 The Geneva Chamber of Commerce, Industry and Services and Geneva Trade Platform invite you to join an evening reception marking the start of Geneva Trade Week and keynoted by Professor Richard Baldwin, author of The Globotics Upheaval: Globalisation, Robotics and the Future of Work. 
The pandemic response has altered the way we work, conduct business, and trade across borders. Perhaps forever. Professor Baldwin's work predicted many of these trends long before Covid-19 saw them become a reality, and he continues to be at the forefront of research and analysis on what changing trends and emerging technologies mean for businesses and policymakers alike.
Speakers :
The event is free but the registration is mandatory.
*Due to Covid, the participation is possible only with a Covid certificate. The COVID certificate provides documentary evidence that you have had a COVID-19 vaccination, have had and recovered from the disease or have tested negative. Please wear your mask when entering in the CCIG. The mask can be removed once in the conference room*.

Organizer:
CCIG & Geneva Trade Platform
Monday September, 27
18:00 — 20:00 (120m)