Ensuring PPE Market Supply Transparency for Future Pandemics: From Lessons to Solutions
Organizer:
CUTS International Geneva
Wednesday September, 29
14:00 — 15:00 (60m)
Geneva Trade Week is supported by: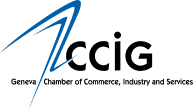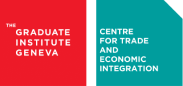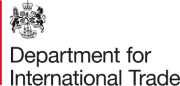 The COVID-19 pandemic has exposed the opacity of the global personal protective equipment (PPE) supply chain. Dependence on international markets for medical PPE provision has left states vulnerable to price volatility and supply shortages. As the severity of the pandemic fluctuates amidst an ever-present risk of regional and global public health crises, medical PPE market volatility— exacerbated by the lack of accurate, up-to-date, transparent information of PPE international supply conditions — will continue undermine effective policy responses and the resilience of healthcare systems around the world.
This session will present the highlights of the study "Ensuring PPE Market Supply Transparency for Future Pandemic Preparedness". The presentation will include an analysis of the global PPE market, the impact of COVID-19 on PPE production and supply, and the systemic lack of basic PPE supply chain information at all levels. From this it identifies the need for PPE market supply transparency and thus proposes the creation of an international PPE market supply transparency system as a viable solution for comments by experts and discussion among the participants.
Presenters
Mr. Kyle de Klerk, Master in International Affairs 2022, Trade and Finance Specialisation, Graduate Institute
Ms. Nadia García-Santaolalla, Public Policy Ph.D. Candidate, Tecnológico de Monterrey, School of Government and Public Transformation
Ms. Mariana Mendez, Master in International Affairs 2022, Trade and Finance Specialisation, Graduate Institute
Discussants:
Prof. Gabrielle Marceau, Professor of WTO Law, University of Geneva; Senior Counselor, WTO Research Division
H.E Mikael Anzén, Ambassador and Permanent Representative of Sweden to the WTO
Moderator:
Mr. Rashid S. Kaukab, Executive Director, CUTS International Geneva
Organizer:
CUTS International Geneva
Wednesday September, 29
14:00 — 15:00 (60m)