Geneva Trade Week 2021 Opening Plenary-Trade for Peace
Organizer:
Geneva Trade Platform, WTO Trade for Peace (T4P)
Monday September, 27
14:00 — 15:30 (90m)
Geneva Trade Week is supported by: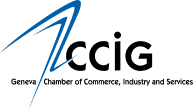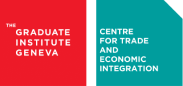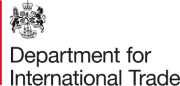 Geneva Trade Week 2021 kicks off with a high-level discussion organized in collaboration with the WTO Trade for Peace (T4P) Programme with keynote remarks by Dr Ngozi Okonjo-Iweala, Director-General, World Trade Organization about the critical intersection of trade and peace-building, and what more can be done to increase collaboration, exchange, and dialogue between these two critical international communities.
As awareness of the contribution of trade policy to other areas of public life grows, so too must the inclusion of other voices in trade policy discussions. The Geneva Trade Platform was created to broaden and make more inclusive the conversation around trade, and both the Geneva Trade Week 2021 Programme and this event reflect that commitment.
*As per the latest COVID regulations, participants who will be attending in-person will be required to produce a Swiss COVID Certificate, an EU Digital COVID Certificate, or a paper or digital document proving that they have been tested negative following a rapid antigen test or a PCR, one conducted within 48 hours and 72 hours respectively prior to the start of the event.*
AGENDA:
 Welcome and Launch of Geneva Trade Week
Keynote Remarks
Dr. Ngozi Okonjo-Iweala

, Director-General, World Trade Organization

Hon. Jose Ramos Horta, former President of Timor-Leste, Nobel Peace Prize Laureate and Special Envoy of the g7+
SPEAKERS:
Ambassador Xiangchen Zhang

, Deputy Director-General, World Trade Organization

Ms. Dorothy Ng'ambi Tembo

, Deputy Executive Director, International Trade Centre

Dr. Achim Wennmann

, Director of Strategic Partnerships at the Graduate Institute and Senior Researcher at its Centre on Conflict, Development and Peacebuilding (CCDP)
Moderator: Prof. Joost Pauwelyn, Professor of International Law, Head of the International Law Department, Co-Director of the Centre for Trade and Economic Integration, Graduate Institute
Organizer:
Geneva Trade Platform, WTO Trade for Peace (T4P)
Monday September, 27
14:00 — 15:30 (90m)