Greening Business: A Conversation on the Road to Glasgow – with UK Amb. Manley and ITC ED Pamela Coke-Hamilton
Organizer:
UK Department for International Trade (DIT) and International Trade Centre (ITC).
Tuesday September, 28
10:00 — 11:00 (60m)
Geneva Trade Week is supported by: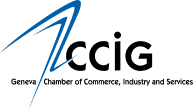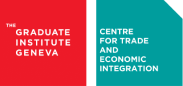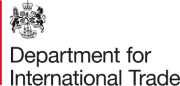 How to accelerate the global green transition through trade is a key question for the trade community, as the 26th session of the Conference of the Parties (COP26) of the UN Framework Convention on Climate Change in Glasgow approaches. The Government of the United Kingdom, presiding over COP26,  and the International Trade Centre (ITC) will be co-hosting a fireside chat at the Geneva Trade Week that puts business at the heart of this conversation.
Ambassador Simon Manley, Permanent Representative of the United Kingdom in Geneva, and Pamela Coke-Hamilton, Executive Director of the International Trade Centre, draw on their institutions' close cooperation with business support organizations, business leaders and entrepreneurs to discuss how the greening of business can be accelerated with bold policy decisions and practical solutions.
The UK Board of Trade's report on Green Trade advocates for 'making green trade freer and consider all options for advancing environmental goods and services liberalisation'.  Among the climate-related commitments of the UK Government is the doubling of international climate finance to help developing nations with £11.6bn over the next five years up to 2025/2026.
ITC's GreenToCompete initiative acknowledges the urgent need for a transition to a green and inclusive economy. ITC supports developing countries in leveraging trade to seize the business opportunities arising from this transition. The focus is on micro, small and medium-sized enterprises (MSMEs) that account for 90% of businesses and over 70% of jobs worldwide, and for a substantial part of greenhouse gas emissions.
This Geneva Trade Week conversation contributes to the debate on green trade towards COP26 and the 12th WTO Ministerial Conference.
Speakers:
Moderator:
Organizer:
UK Department for International Trade (DIT) and International Trade Centre (ITC).
Tuesday September, 28
10:00 — 11:00 (60m)