What's Happening on the Environment at the WTO? Recent Developments and WTO Member Initiatives in the Lead up to MC 12
Organizer:
The Forum on Trade, Environment and the SDGs (TESS)
Monday September, 27
16:00 — 17:30 (90m)
Geneva Trade Week is supported by: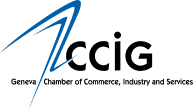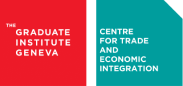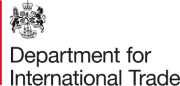 This briefing will offer an overview of recent developments on environmental topics at the WTO and in the lead up to the 12th WTO Ministerial Conference (MC12), which will take place from 30 November to 3 December 2021 in Geneva.
Speakers will provide an update on how environmental issues currently feature in the regular work of the WTO's Committees and Secretariat, and share views on environment-related priorities and opportunities. Speakers will also review the state of play on WTO negotiations on the reform of fisheries subsidies and on Member-led environment initiatives being advanced in the lead up to MC12.
Speakers
An overview of environmental activities at the WTO: Mr. Jean-Marie PAUGAM, Deputy Director-General, World Trade Organization
An update on developments and opportunities at the WTO's Committee on Trade and Environment (CTE): H.E. Mr. Manuel TEEHANKEE, Ambassador, Permanent Representative of the Philippines to the WTO and Chair, WTO Trade and Environment Committee
Structured Discussions on Trade and Environmental Sustainability (TESSD): H:E. Mr. Stephen DE BOER,  Ambassador and Permanent Representative of Canada to the WTO 
Fossil Fuel Subsidy Reform (FFSR): H.E. Ms. Alison HAMILTON Deputy Permanent Representative of New Zealand to the WTO
Informal Dialogue on Plastics and Environmentally Sustainable Plastics Trade (IDP): Ms. Maria Daniela GARCIA FREIRE, Deputy Permanent Representative Misión Permanente de la República del Ecuador ante la Organización Mundial del Comercio
Moderator
Carolyn DEERE BIRKBECK, Director, Forum on Trade, Environment & the SDGs (TESS)
*As per the latest COVID regulations, participants who will be attending in-person will be required to produce a Swiss COVID Certificate or an EU Digital COVID Certificate.*
Organizer:
The Forum on Trade, Environment and the SDGs (TESS)
Monday September, 27
16:00 — 17:30 (90m)