Ask-the-Expert: Professor Joost Pauwelyn, Founder – TradeLab
Organizer:
The Geneva Trade Platform
Public
Friday October, 2
10:30 — 10:55 (25m)
Geneva Trade Week is supported by: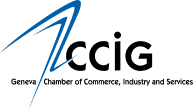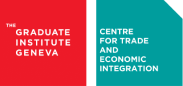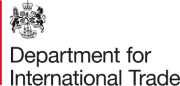 For 25 minutes, Professor Joost Pauwelyn will be on Facebook live, taking your questions.
Joost Pauwelyn is Professor of International Law at the Graduate Institute of International and Development Studies in Geneva, Switzerland and Co-Director of the Institute's Centre for Trade and Economic Integration (CTEI). He is also the Murase Visiting Professor of Law at Georgetown University Law Center (since 2014).  Previously he was Professor of Law at Duke University (2002-2007). He has also taught at Neuchâtel, Columbia, NYU, Stanford and Harvard law schools and worked as legal adviser for the WTO Secretariat (1996-2002).  From 2007 to 2014, he was Senior Advisor with the law firm of King & Spalding.
Joost specializes in international economic law, in particular trade law and investment law, and its relationship to public international law. He also frequently advises governments and industry in WTO dispute settlement and investment arbitration and is a leading force behind the global www.tradelab.org network of legal clinics on international economic law.
Joost is the Co-Editor in Chief of the Journal of International Economic Law.
Joost received degrees from the Universities of Namur and Leuven, Belgium as well as Oxford University and holds a doctorate from the University of Neuchâtel. He was appointed on the roster of WTO panelists and as arbitrator under Free Trade Agreements and the Energy Charter Treaty.
Joost is the author of one of the leading case books on International Trade Law (Aspen, 2016, 3nd ed., with A. Guzman and J. Hillman) and, most recently, co-editor of "Assessing the World Trade Organization – Fit for Purpose?" (CUP, 2017) and "The Use of Economics in International Trade and Investment Disputes" (CUP, 2017).
He also authored or co-edited, amongst other works, The Foundations of International Investment Law (OUP, 2014), Informal International Lawmaking (OUP, 2012), Optimal Protection of International Law (CUP, 2008), The Transformation of World Trade (Michigan Law Review, 2005) and Conflict of Norms in Public International Law (Guggenheim Prize, 2005). In 2009, he received the Francis Deak prize, awarded to a younger author for meritorious scholarship published in The American Journal of International Law for his article on non-discrimination.
Organizer:
The Geneva Trade Platform
Public
Friday October, 2
10:30 — 10:55 (25m)