Opening Plenary: Trade Beyond COVID-19: Building Resilience
Organizer:
The World Trade Organization (WTO)
Tuesday September, 28
13:00 — 14:35 (95m)
Geneva Trade Week is supported by: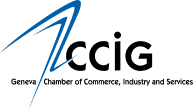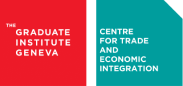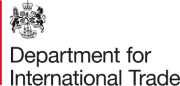 The COVID-19 pandemic has had far-reaching socio-economic effects. Not only has it increased poverty and deepened inequality across the world, it has also had a severe impact on global trade. This session will bring together a panel of experts to discuss the effects of the pandemic on trade and how the multilateral trading system can help countries build resilience to COVID-19 and promote inclusive recovery from this and future crises. The panellists will discuss how trade can contribute to keeping supply chains operational to ensure equitable and affordable global access to medical supplies and equipment.
They will reflect on how the WTO should collaborate with different stakeholders to scale up and scale out vaccine production, particularly in developing countries. The session will also consider how governments, multilateral institutions, the private sector and civil society can work together to promote sustainable trade and support the protection of the environment.
Keynote speaker:
•    H.E. Cyril Ramaphosa, President, Republic of South Africa
Panellists:
•    Gabriela Bucher, Executive Director, Oxfam International
•    Dr. Tedros Adhanom Ghebreyesus, Director-General, World Health Organization
•    Dr. Sierk Poetting, Chief Operating Officer, BionTech
•    Paul Polman, Former CEO; Vice-president, Uniliver; UN Global Compact
Moderator:
Haslinda Amin, Bloomberg TV Anchor & Chief International Correspondent, SEA
Organizer:
The World Trade Organization (WTO)
Tuesday September, 28
13:00 — 14:35 (95m)