S2: The aftermath of COVID-19: how can regional integration help?
Organizer:
TULIP Consulting
Experts
Monday September, 28
15:00 — 16:30 (90m)
Geneva Trade Week is supported by: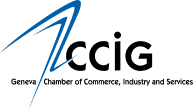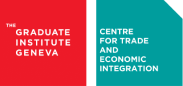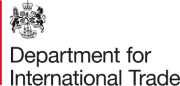 During and beyond the pandemic, what are the practical steps developing country regional economic blocs and customs unions can take to improve the supply of critical goods and jumpstart post-pandemic recovery? Covid-19 has created immense demand for a range of medical supplies and critical products, challenging the ability of supply chains and governments alike.
To meet this challenge countries have adopted a range of trade measures, mostly export restrictions and trade-opening measures, including tariff reductions, on medical supplies and food products. Regional trade blocs and customs unions in developing countries also adopted initiatives to coordinate and harmonize their trade measures in response to COVID-19, and there is now a wealth of best-practice and experiences to draw on in this regard.
For instance, the Organization of Eastern Caribbean States (OECS) has adopted a comprehensive regional roadmap aimed at harmonizing Members' pandemic management policies. Meanwhile, a number of African Regional Economic Communities have stepped up cooperation by sharing information, providing guidance, and coordinating actions – with varying levels of success.
The first part of this panel explores the role of regional economic communities and customs union in the Caribbean and Africa in improving access to essential products in the immediate response to COVID-19, and enhancing resilience when facing future crises.
The second part focuses on the interface between regional initiatives, and the WTO. How has the WTO been supporting regional COVID-19 initiatives, and what else can it do?
Key questions
What role have regional economic communities in the Caribbean and Africa played in developing countries, and what are some emerging best practices?
What are the limitations of regional initiatives in responding to trade-related challenges in the context of COVID-19?
What more can regional economic communities do, both to mitigate the effects of the pandemic and to support post-pandemic recovery?
What can be the role of the WTO to support regional economic communities?
In the second portion of the session, the floor will open for a moderated audience discussion guided by the questions:
What other regional responses/best practices to COVID-19 can you share?
What more can regional economic communities do, both to mitigate the effects of the pandemic and to support post-pandemic recovery?
Continue the conversation in the dedicated chat on the Beyond Trade Network.
This session will be simultaneously translated into French, Spanish and English (when needed) via the Interactio application, by entering the code GTW2020 (please use headphones). Open the application in your Web browser or download it for iOS Mobile App or for Android App.
Organizer:
TULIP Consulting
Experts
Monday September, 28
15:00 — 16:30 (90m)