S31: Future Resilience to Diseases of Animal Origin – The Role of Trade
Experts
Thursday October, 1
09:00 — 10:30 (90m)
Geneva Trade Week is supported by: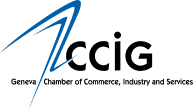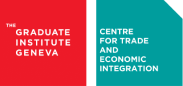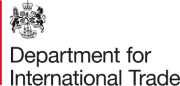 What more can be done through existing and improved international trade legal frameworks to combat the threat animal diseases pose to human health?
The COVID-19 pandemic underscores the human health risks of animal diseases, and the interlinkages between the emergence of such diseases and global trade. COVID-19's health impact eclipses that of recent human outbreaks of diseases of animal origin (zoonoses), such as MERS, Ebola or SARS, as does the 18.5% trade contraction predicted for 2020 by WTO economists.
Experts warn that zoonotic pandemics may become more frequent due to factors including further environmental degradation, intensive farming practices, urbanization and climate change. Against this background, this session explores trade issues associated with the spread of zoonoses and the international framework in place to address them.
Specifically, it looks at existing rules around Sanitary and Phytosanitary Measures and international standards, and how governments are working within them to mitigate animal disease risk.
Additionally, this session explores the international cooperation frameworks, the work of various actors such as the OIE Working Group on Wildlife Trade and the Convention on Trade in Endangered Species of Fauna and Flora (CITES), FAO and WHO, and how their collaboration can be strengthened and harnessed.
Key questions:
How are the animal disease roots and subsequent spread of Covid-19 trade issues?
What can be done through trade policy to improve future resilience to diseases of animal origin?
In the second portion of the session, the floor will open for a moderated audience discussion guided by the question:
What actions can policy makers take to increase resilience to the emergence and spread of diseases of animal origin through trade?
Continue the conversation in the dedicated chat on the Beyond Trade Network.
This session will be simultaneously translated into French, Spanish and English (when needed) via the Interactio application, by entering the code GTW2020 (please use headphones). Open the application in your Web browser or download it for iOS Mobile App or for Android App.
Experts
Thursday October, 1
09:00 — 10:30 (90m)