S33: Industrial Policy, COVID-19 and the WTO
Organizer:
World Economic Forum
Public
Thursday October, 1
09:00 — 10:30 (90m)
Geneva Trade Week is supported by: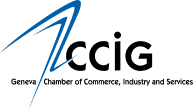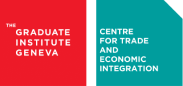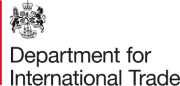 Government intervention in the economy has surged since the onset of the COVID-19 pandemic. Measures have taken many different forms, and their full distortive effects on trade and investment are still being understood. The proper role of international trade rules in constraining such interventions is also unclear.
This session takes stock of what we know about government interventions in the economy through subsidies, state-owned enterprises and banks, government procurement from domestic firms, investment screening and other tools of industrial, investment, and agricultural policy.
It then takes a critical look at the international trade rules governing these interventions and the way policies were reported and monitored.
Finally, it examines some concrete ideas for how trade governance can better balance the ability of governments to pursue valid economic, social and environmental objectives with the need for a competitive global playing field.
Key questions:
What do we know about how governments have intervened in the market so far during the COVID-19 pandemic?
Has the pandemic changed the dynamics of the political discussion on state intervention, and are new areas of consensus possible?
What are some practical changes to international trade rules that might enable a better balance between the obligations of WTO members and their ability to intervene toward legitimate objectives?
In the second portion of the session, the floor will open for a moderated audience discussion guided by the question:

Can you share an example of a state's intervention in its domestic economy, the impacts it had on trade and investment, and whether you think trade rules should allow or discipline such measures?
Continue the conversation in the dedicated chat on the Beyond Trade Network.
This session will be simultaneously translated into French, Spanish and English (when needed) via the Interactio application, by entering the code GTW2020 (please use headphones). Open the application in your Web browser or download it for iOS Mobile App or for Android App.
Organizer:
World Economic Forum
Public
Thursday October, 1
09:00 — 10:30 (90m)