S35: Prospects for Resetting the WTO Appellate Body
Organizer:
Konrad-Adenauer-Stiftung Geneva
Experts
Thursday October, 1
11:00 — 12:30 (90m)
Geneva Trade Week is supported by: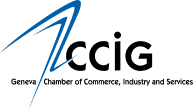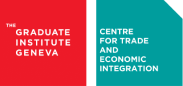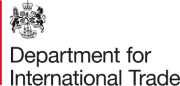 If the WTO Appellate Body should be reformed, what elements must be incorporated into a possible Appellate Body 2.0?
Since the beginning of the Appellate Body crisis in December last year, little seems to indicate that a comprehensive solution is within reach. However, the establishment of a Multi-party interim appeal arbitration arrangement (MPIA) among 19 WTO members demonstrates both the importance of the dispute settlement function and the willingness of many WTO members to find a solution.
The objective of this session is to assess from various regional perspectives what should be the key elements which a reformed Appellate Body should incorporate.
Key questions:
Do the various existing reform proposals already contain all the necessary elements for a reformed Appellate Body?
Is there a need to rethink why the system needed an Appellate Body, and whether it still does?
Are there elements of the ostensibly temporary MPIA which could be incorporated in a possible Appellate Body 2.0?
What new proposals or elements should a rebooted Appellate Body contain?
What role should the WTO Appellate Body Secretariat play in any future system?
In the second portion of the session, the floor will open for a moderated audience discussion guided by the question:
Is the lack of an agreement on the reform of dispute settlement primarily a matter of substance or of discourse?
Continue the conversation in the dedicated chat on the Beyond Trade Network.
This session will be simultaneously translated into French, Spanish and English (when needed) via the Interactio application, by entering the code GTW2020 (please use headphones). Open the application in your Web browser or download it for iOS Mobile App or for Android App.
Organizer:
Konrad-Adenauer-Stiftung Geneva
Experts
Thursday October, 1
11:00 — 12:30 (90m)