Working Sessions: 01 October 2021 – 10:00-11:00
Friday October, 1
10:00 — 11:00 (60m)
Geneva Trade Week is supported by: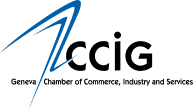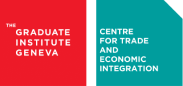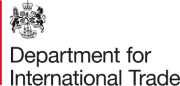 Title: Relevance of Fintech for MSMEs in Creating Post COVID19 Resilient Recovery
Organizers: Indo Global SME Chamber (IGSC)
Description:
In the period of severe downturn for SMEs there has been a silver lining – Fintech, which has been a natural response to a quarantined economy. Throughout the global lockdown, MSMEs needed Financial Technology (fintech) to keep business operations going. FinTech com panies also provided  an intrinsic relief to business owners that were at risk of getting sick by continuing to operate manually. Not just the 24-hour convenience but that eliminating the risk of COVID-19 exposure for many people made it popular. This session will focus on the main impacts of Fintech during the COVID-19 for MSMEs, their approach, and the support received from fintech in current situation. Discussions will provide an opportunity to identify a set of priority policies and measures for promoting fintech for SMEs, in order to facilitate resurgence, and develop a longer- term economic recovery strategy where the MSMEs play a central role.
Title: Trade facilitation at the crossroads: Is the pandemic changing the way
we cut red tape?
Organizers: Global Alliance for Trade Facilitation
Description:
The COVID-19 pandemic has brought to the fore numerous frictions along healthcare supply chains, including the distribution of PPE, vaccines and ancillary equipment. While political will is a key barrier to the equitable access to medical supplies, cumbersome trade procedures also hinder their timely distribution. Over the last year, multi-stakeholder coalitions have emerged to support the successful and equitable distribution of medical supplies. These include the COVAX Facility and trade facilitation related efforts led by the Global Alliance for Trade Facilitation, which recently launched projects to support the import of vaccines and rapid test kits for HIV/AIDS and malaria
into Mozambique. This session brings together representatives of public-private coalitions to share success stories and lessons learned to strengthen healthcare supply chains beyond COVID-19. How can trade strengthen resilience and recovery? What is the role of trade facilitation in enabling equitable trade? How can we keep trade flowing while protecting populations?
Title: COVID Crisis, Industrial Subsidies and the Way Forward
Organizers: Global Alliance for Trade Facilitation
Description:
Subsidies to goods, covering agriculture and industry, have been on the WTO agenda for long. Escalating geopolitical competition and the COVID crisis have led to a further increase of subsidies. There is the need to address the issue after the end of the crisis. The USA, EU, and Japan recently suggested changes to the WTO Agreement on subsidies and countervailing measures (SCM). The Chinese government worries that subsidies reform means "China reform" and itself is concerned about agricultural subsidies. This constellation forms a complicated deadlock. The session takes this setting as impulse for an open discussion with the following questions: i) How can we ensure that crisis
related subsidies will not turn into permanent ones? ii) What should be the general principles and procedures of reforming the SCM? iii) What are the institutional and political bottlenecks to addressing reform? iv) How could the concerns of developing countries be included?
Title: Building trade resilience for sustainable recovery: WTO's role in plastics' life-cycle
Organizers: Center for China and Globalization (CCG) All-China Environment
Federation (ACEF
Description:
Global plastics pollution is one of the shared trade-related challenges facing WTO Members in meeting sustainability goals. Bridging trade and environmental objectives must be a key part of WTO reform if the multilateral trading system is to remain relevant to the 21st century, especially in the aftermath of COVID-19. Tackling plastics pollution from trade in the entire plastics' life cycle at the WTO provides tangible opportunities for the use of environmentally sound technologies, more robust environmental standards, and the circular economy that promotes green exports and improves returns for green value chains. This working session is a key part of broad adaptive discussions to advance the role of the WTO in globally concerted efforts to reduce plastic waste. It aims to promote a multi stakeholder global conversation and dialogue on topics centred on synergies and coherence in the existing and potential governmental, nongovernmental, intergovernmental dimensions of collective trade action.
Title: Substantive and Legal Implications of the JSIs for Development and
Strengthening the Multilateral Trading System
Organizers: Faculty of Law, The University of Auckland, New Zealand Australian Fair
Trade and Investment Network (AFTINET) Global Justice
Description:
Since the plurilateral Joint Statement Initiatives were launched at MC11 in Buenos Aires there have been quite intense discussions about their substantive and legal implications, especially for developing countries, as well as for the multilateral trading system more broadly. This panel will bring different insights to questions from diplomatic, academic and NGO perspectives.
Title: Data as a Stock-in Trade in Global Trade: Looking Beyond Outdated Notions Around Data flows
Organizers: Center for China and Globalization (CCG) All-China Environment
Federation (ACEF
Description:
Data is universally spoken of as the key economic resource today. Strangely enough, this is not the way data is treated in global digital trade discussions. This paradox is the reason for the global stalemate on the 'data issue', inadequately represented as a contest between 'data flows' and 'data constraints', respectively as good and bad things. Progress can only be made by bringing centre-stage in 'e-com discussions' data's nature as a prime economic
resource in a digital economy. Continually discussing data only in terms of privacy, security, trade facilitation, etc., is no longer adequate. Earlier mostly a developing countries' concern, recent policy developments in some developed countries also highlight the need for focusing directly on economic dimensions of data at the WTO. This Working Session seeks to do so by bringing in experts from both the South and the North.
Friday October, 1
10:00 — 11:00 (60m)