Working Sessions: 1 October 2021 – 15:00-16:00
Friday October, 1
15:00 — 16:00 (60m)
Geneva Trade Week is supported by: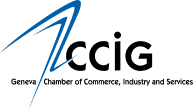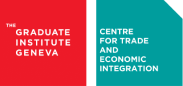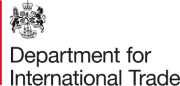 Title: Applying a Gender Lens to COVID-19 Economic Recovery
Organizer: United Parcel Service (UPS)
Description: Gender equality is an important part of the recovery strategy. Supporting women business-owners, helping them adapt to the new realities, and providing them with the tools to serve their customers domestically and abroad will be critical in rebuilding economies and societies. In this regard, action can be taken at the multilateral level to promote meaningful change on trade and gender issues. "Applying a Gender Lens to COVID-19 Economic Recovery", is a one-hour working session to address how trade can be a policy instrument to advance gender equality and promote resilience trade. The participation of representatives of the International Trade Center, Chilean Government, Women Own Business and NGOs, will share their experience and good practices to identify recommendations for WTO members to apply a gender lens in their recovery path for inclusive and resilience trade.
Title: Building Productive Capacities in LLDCs in a Post-COVID World
Organizer: United Nations Conference on Trade and Development (UNCTAD)
Description: This working session will explore the impact of the pandemic on Landlocked Developing Countries (LLDCs) and their development prospects, and the policies and measures required to build resilience. Panellists will address the role of export diversification and structural transformation in achieving inclusive growth and building resilience. In this context, the session will outline the role of productive capacities in the development process and highlight UNCTAD's new Productive Capacities Index (PCI) as a tool to inform policymakers. The session aims to identify policies and measures that LLDCs and their development partners can employ to support the building of productive capacities in LLDCs. A particular focus will be on the role of trade and aid for trade in LLDCs.
Title: Digital Trade and the Environment
Organizer: techUK
Description: Due to the COVID-19 pandemic, 38% of organisations globally have paid less attention to environmental sustainability, while 18% put it on hold completely. At the same time, 46% of organisations have increased their focus on digitalisation. This should not be a zero-sum game: while climate change has to remain an urgent priority, digitalisation can be a powerful tool to help achieve climate objectives. This session will bring together a panel of experts to discuss the environmental potential and impacts of digital technologies and how they relate to the digital trade agenda. It will discuss how countries can make best use of digital trade provisions to support effective climate action and how they can work together to cut down electronic waste and mitigate negative impacts of technology. Lastly, the session will cover what a WTO plurilateral negotiation on trade and the environment should focus on.
Title: New Pathways for Progress in Multilateral Trade Negotiations in Agriculture
Organizers: New Pathways (NP) and International Food Policy Research Institute (IFPRI)
Description: Negotiations in agriculture have proven to be particularly intractable and have become a stumbling block to the multilateral system's ability to deliver comprehensive liberalisation beyond the Uruguay Round, and to its ability to tackle new and complex issues. This session will explore options that have been designed by a group of academics, and former officials and negotiators. The ideas to be presented constitute a "reset" to reflect the vast geopolitical changes that have occurred since the Uruguay Round, they address grievances, and propose innovative approaches that overcome conceptual and technical issues that have arisen in implementation of the 1994 agreements. In particular, the session will explore win-win solutions that contribute both to growth and development through trade and allow countries ample scope to pursue other domestic objectives in relation to food security, climate and environment.
Title: WTO and a Climate Agreement – What Should a New Agreement Include to Support the Climate Transition?
Organizer: Ministry for Foreign Affairs Sweden (MFA)
Description: This session will explore how the WTO can contribute to addressing the problem of climate change and to a green recovery in the aftermath of the COVID-19 pandemic through multilateral or plurilateral negotiations on issues important for the climate transition, such as climate-friendly goods and services, non-tariff barriers, and fossil fuel subsidies. Which substantive issues should be included? How do we design a multilateral or plurilateral agreement from a legal point of view? The session will finally turn to how the WTO could facilitate ways forward by reflecting on how such an agreement should be designed in order to deliver positive results for developing and least-developed countries and the possibilities for the developing countries to achieve the goals of the Paris Agreement.
Title: The Case for Ambitious Services Market Access Commitments as Part of the JSI on E-Commerce
Organizers: National Foreign Trade Council (NFTC) and Informational Technology Industry Council (ITI)
Description: During the pandemic, digitalization and automation accelerated across 85 percent of companies and one in three MSMEs reported that their business would not have survived without access to digital tools. Still, in 2020, twice as many restrictive policy changes were implemented that impacted cross-border trade in services. Join the National Foreign Trade Council and the Informational Technology Industry Council to explore the importance of expanding services market access commitments across key sectors and the extensive benefits for MSMEs, developing economies and traditionally underrepresented communities. The session will explore themes contained in a recent ITI-NFTC paper, "The Case for Ambitious Services Market Access Commitments as Part of the WTO Joint Statement Initiative on E-Commerce," and highlight the potential benefits for micro-, small- and medium-sized enterprises (MSMEs), developing economies and traditionally underrepresented groups, including women, ethnic and racial minorities, and Indigenous peoples.
Friday October, 1
15:00 — 16:00 (60m)