Working Sessions: 1 October 2021 – 16:30-17:30
Friday October, 1
16:30 — 17:30 (60m)
Geneva Trade Week is supported by: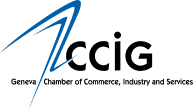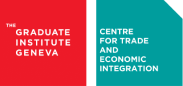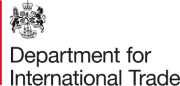 Title: Intellectual Property – The Unsung Hero of the Pandemic?
Organizer: Global Innovation Policy Center, U.S. Chamber of Commerce (GIPC)
Description: Trade in services and goods has been under significant strain, but things could have been much worse had it not been for the innovative and creative output of many of our companies, and the way they mobilized vast resources and worked in partnership with governments. Some have argued that suspending intellectual property (IP) rights would lead to a faster and more effective response to the pandemic, and enable a sustainable economic recovery. These arguments have culminated in one proposal before the World Trade Organization for a global "waiver" on COVID-19-related IP rights. We will explore how IP protections have underpinned many of the technologies and creative outputs that have mitigated some of the worst effects of the pandemic, as well as consider some of the assumptions and likely consequences should an IP waiver be agreed and implemented around the world.
Title: Building Resilience to Bridge Trade Gaps Through Digital Transformation
Organizers: Organisation of Women in Trade United Kingdom (OWIT UK) and Women's Economic Imperative (WEI)
Description: The Organisation of Women in International Trade, UK Chapter (OWIT UK) and Women's Economic Imperative (WEIForward) are hosting a joint working session during this year's WTO Public Forum. This session will look at ways in which government and private enterprise can collaborate to ensure that the broadest range of opportunities remain open to all women to acquire digital skills, build resilience and ensure sustainable growth in international trade following the disruptions and further inequalities in supply chains caused by the pandemic. The panel discussion will feature expert representatives from the UK government, NGOs, organisations, academia and private enterprise. Outcomes from the session will suggest possible collaborative areas such as digital transformation and solutions which can then be implemented and shared as best practice globally.
Title: The WTO's Role in Telecommunications – Reinforcing Development, Innovation and a Resilient Economy
Organizer: Computer & Communications Industry Association (CCIA)
Description: It is no secret that digital services helped the world to cope with the COVID crisis and that the data-driven global economy has led to economic growth. But telecommunications services and infrastructure underpin everything. Without telecommunications, there would be no internet, no e-commerce, no remote working, no digital trade, nor the modern economy as we know it today. A cornerstone of modern telecommunications is grounded in the WTO Reference Paper on Basic Telecommunications. With sound transparent and non-discriminatory regulatory principles, it helped open up telecoms markets. It contributed to revolutionising a sector that was up to then characterised by state-owned monopolies. 25 years later this working session takes a fresh look at the WTO telecoms rules, what they have achieved, and whether it is time for reform given technological and market developments. Several parties in the e-commerce negotiations submitted such proposals. The session also looks at the lessons learned during COVID.
Title: Lessons Learned from COVID-19: Opportunities to Boost MSME Resilience to Crises
Organizers: Enhanced Integrated Framework (EIF), International Trade Centre (ITC) and Permanent Mission of Finland in Geneva
Description: The smaller the firm, the harder it was hit by the COVID-19 pandemic. Two out of three micro, small and medium-sized enterprises (MSMEs) reported their business operations had been strongly affected, compared to less than half of large companies. Despite the bleak picture, some MSMEs were able to absorb the shock, react to the new conditions, and emerge from the crisis as strong, or stronger, than before. Insights into the factors that enabled these resilient MSMEs to survive the storm can inform programmes to make MSMEs in Least Developed Countries more resilient to future crises, including those provoked by climate change. Drawing on the green recovery plan to support small businesses presented in ITC's 2021 flagship publication, this session will explore how small businesses, and the policy makers, lead firms and business support organizations that support them, can prepare now for good, stable future trade for MSMEs.
Title: Gender, Trade and Development: Examining Old and New Issues in the Global Trading System
Organizers: The African Women's Development and Communication Network (FEMNET), Women In Development Europe+ (WIDE+), Regions Refocus (RR), Gender Trade Coalition (GTC) and Women In Migration Network (WIMN)
Description: The COVID-19 pandemic has sharply increased the gender divide, pushing women in their economic and social spaces even further to the bottom, while overlapping and interacting with global trade policy, which has played a crucial role in the pandemic. In light of the pandemic and its impact on women, there is much that global trade policy can deliver; both on traditional, mandated issues in the WTO such as agriculture, fisheries, NAMA, services, and intellectual property rights; as well as in new issues such as e-commerce, investment facilitation, government procurement and others. This session, being proposed by a coalition of key Women's Rights Groups across the world, will lay out snapshots of the impacts of the pandemic and its interaction with trade policy on women's lives in multiple sectors and multi layered contexts, and will then identify key issues that global trade policy can address and how.
Title: Develop a More Sustainable and Transparent Apparel Supply Chain in the Post-COVID World
Organizer: University of Delaware (Udel)
Description: Apparel is a $2.5 trillion global business, involving over 120 million workers worldwide and playing a uniquely critical role in the post-COVID economic recovery. This session intends to facilitate constructive dialogue regarding the progress, challenges, and opportunities of building a more sustainable and transparent apparel supply chain in the Post-COVID world, which matters significantly to ALL stakeholders, from fashion brands, garment workers, policymakers to ordinary consumers. The session will help you understand: 1) Why building a more sustainable and transparent apparel supply chain matters in the post-COVID world? Who the stakeholders are, and what the impacts are? 2) What significant progress has been achieved in making the apparel supply chain more sustainable and transparent? What key challenges remain and why?3) What needs to be done further to make the apparel supply chain, sourcing, and trade more sustainable and transparent, particularly in the setting of the post-COVID world?
Friday October, 1
16:30 — 17:30 (60m)