Working Sessions : 28 September 2021 – 15:05 – 16:05
Tuesday September, 28
15:05 — 16:05 (60m)
Geneva Trade Week is supported by: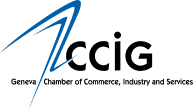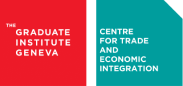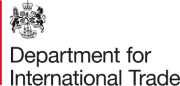 Title: How to construct a global governance architecture for digital trade.
Organizer: Centre for International Governance Innovation  (CIGI)
Description:
There is an urgent need to strengthen the Multilateral Trading System and ensure that it adapts to new digital realities and at the same time that it is inclusive and representative of all regions. Current  digital governance arrangements are dominated by some jurisdictions and some firms and these spillover into trade agreements which are ill suited to deal with complex nature of cross border data flows that touch upon a range of policy issues for which supranational institutions, policies, and regulations have not been designed. The session will bring together a diverse panel of experts from three different regions of the world working in research institutes, think tanks and government to delve into the complexities of digital trade and examine how new types of arrangements can help to facilitate digital trade, promote inclusiveness and ensure that the global trading system adapts to new digital realities.
Title: From Competition to Collaboration: Collective action in sustainability standards
Organizer: International Trade Centre (ITC)
Description:
How can different sectors work together for more sustainable international trade, particularly within the framework of sustainability standards? In the face of environmental changes and the COVID-19 pandemic, the need for sustainable business has never been greater. From precompetitive platforms to multi-stakeholder initiatives, how can businesses, NGOs, research institutions and governments collaborate for increased sustainability? And what are concrete examples of successful collaborations? This session will bring together business leaders, highlevel officials and changemakers to explore how different kinds of collective action – within industries, across sectors, and beyond borders – can lead to a greener and more sustainable future for trade, globally.
Title: The Crucial Role of International Services Trade Related to "Trade in Healthcare Products" in Time of the Pandemic Crisis
Organizer: European Services Forum (ESF)
Description:
This session will first introduce the importance of services in international trade of healthcare products and demonstrate the crucial role that they play in making possible their delivery to where they are needed, looking at the whole supply chain (health care services, transport and logistics, ICT services, financial and insurance services, etc.). It will present the proposed initiative for launching negotiations for a WTO agreement on "trade in healthcare products". It will then make the case for including crucial services in any future deal, to set the rules that will smooth the way to fight future pandemics and avoid mistakes made at the surge of the COVID-19 crisis in March 2020.
Title: A WTO Reform Agenda in Support of Decent Work and Just Development
Organizer:International Trade Union Confederation (ITUC)
Description:
The multilateral trading system is not fit for purpose and has contributed to skyrocketing inequality, along with a race to the bottom on rights and regulations. To rebuild trust, the WTO must reaffirm its commitment to sustainable development as stated in the Marrakesh Agreement, and explicitly affirm its support for human and labour rights. To tackle the challenges of the 21st century, a reformed WTO must set an enforceable minimum floor on rights and support decent work, while making sure countries are given the policy space to pursue development and full employment goals. Setting a floor on human and labour rights, and environmental standards will ensure fair competition and deliver on improving conditions for working people in both developing and developed countries.
Title: Copyright, Trade and a TRIPS waiver for COVID
Organizers: American University, Washington College of Law, Program on Information Justice and Intellectual Property (PIJIP, AU WCL)
Description:
This session will discuss the elements of copyright policy that is needed to respond to the COVID pandemic and other emergencies, and how trade and international intellectual property law should accommodate such measures. Copyright is implicated in the treatment, prevention, and containment of COVID and in the response to other
emergencies. Many countries lack express rights in their copyright laws to enable remote and digital uses of works for education and scientific research, impede the repair of medical devices requiring software, and have no provision for public health use of tools, such as computational algorithms, needed to produce vaccines. This session will discuss how countries can respond to these challenges within the confines of the WTO TRIPS agreement and whether further clarifications of such flexibility is warranted to ensure that emergency action can be taken now and in the future.
Tuesday September, 28
15:05 — 16:05 (60m)