Working Sessions: 29 September – 13:30-14:30
Wednesday September, 29
13:30 — 14:30 (60m)
Geneva Trade Week is supported by: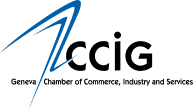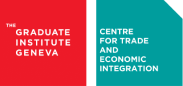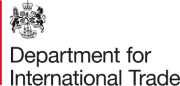 Title: Towards Sustainable Agricultural Trade
Organizers: Insper Center for Global Agribusiness, Brazil's Ministry of Agriculture, Livestock and Food Supply (MAPA), Brazilian Trade and Investment Promotion Agency and Permanent Mission of Brazil to the WTO
Description: This session will discuss the importance of building resilience in the post-COVID-19 era through the promotion of sustainable agricultural trade, focusing on Brazil's experience. During the pandemic, calls for increasing resilience have often been interpreted as the need to reshore critical supply chains and increase self-sufficiency to reduce dependence on global markets. Providing food security solutions that reconcile enhancement of local production with abundant and affordable food supplies on global markets thereby stands as an important challenge. As countries focus on promoting a sustainable economic recovery, agricultural production and trade are important parts of this equation. International agricultural trade can be critical for global food security and poverty eradication, and thereby for the 2030 Agenda. Experts from government, academia and the private sector will discuss WTO's role and potential contributions to sustainability in agricultural trade, and Brazil's experiences, as inputs for multilateral discussions on best practices, methods and common goals.
Title: Customs Bolstering Recovery, Renewal and Resilience for a Sustainable Supply Chain
Organizer: World Customs Organization (WCO)
Description: The economic impact of the COVID-19 pandemic on businesses has been colossal, with considerable disruption of global supply chains. The herculean task of reconstruction cannot be undertaken in isolation, and the expertise of all relevant stakeholders will be a decisive factor. The panel will discuss how Customs administrations can emerge from the global pandemic and support people and businesses by strengthening global supply chains and facilitating the ever-growing volumes of e- commerce. It will discuss the importance of partnerships and reinforcing collaboration, harnessing technology and putting 'people' at the centre of the transformation process. Lastly, Customs administrations, being uniquely positioned and mandated at the borders, can support an effective and equitable transition towards more inclusive, resilient and sustainable supply chains. The speakers will explore initiatives, programmes and tools for building Members' capacity towards that goal.
Title: Building Resilience Through Strengthened Regional Integration and AfCFTA Implementation
Organizers: Ministère du Commerce Extérieur de la République Démocratique du Congo, African Union Commission (AUC) and  International Trade Center (ITC)
Description: This session will highlight the importance of regional integration in building Africa's resilience to global economic shocks. In particular, by harnessing operational instruments of AfCFTA implementation, African private sector will be better equipped to identify and build new trade and value addition opportunities within the continent. The session will take stock of progress towards enhancing economic integration across the continent, and explore the available tools for helping businesses navigate the journey towards greater regional integration.
Title: What Role Can TRIPS Waivers for Health Commodities Play in Tackling Pandemics?
Organizer: Chatham House – The Royal Institute of International Affairs
Description: The COVID-19 pandemic has inflicted immense harm to health and economies worldwide. Vaccination offers a way out of the pandemic, yet production of vaccines and other health products has been insufficient to meet unparalleled global demand. In this context, momentum has built behind a waiver of provisions in the Agreement on Trade-Related Aspects of Intellectual Property Rights (TRIPS) to address intellectual property barriers affecting the scale-up of production of health commodities. This session will examine the debate surrounding TRIPS waivers as a mechanism to expand the supply of health commodities. It will explore how TRIPS has historically operated in health crises, how waivers might be used to expand production in a pandemic, and what the downsides might be. It will also consider alternative or additional efforts that might be required, and discuss the implications of TRIPS waivers for incentives to innovate and the future of the global intellectual property system.
Title: Together in Pain, Together in Gain: How Digital Technology Turned Possible Economic Chaos into a Mere Bump on the Road to Growth and Prosperity and Helped Set Out a Brand-New Course for International Trade
Organizers: DIGITALEUROPE
Description: This working session aims to: (i) take stock of what digital technology has achieved over the last few months in terms of keeping economies running and fighting off the pandemic or curbing contagion; (ii) explain why it is of critical interest to strengthen the Multilateral Trading System and how to do it; (iii) expand on a few examples of digitally enabled operations in less developed countries to demonstrate that enhancing resilience beyond COVID-19 is within our reach. This panel will feature experts in healthcare, trade law and economics, as well as business executives. By combining their most diverse experience of digital trade, the scene will be set for a rewarding debate on practical ways to make governments, multilateral institutions, civil society, and business work together toward a borderless world where everyone will enjoy the benefits of seamless trade, a world where only viruses will be off-limits.
Wednesday September, 29
13:30 — 14:30 (60m)