Working Sessions: 30 September 2021 – 16:30-17:30
Thursday September, 30
16:30 — 17:30 (60m)
Geneva Trade Week is supported by: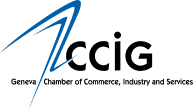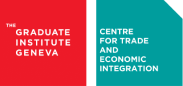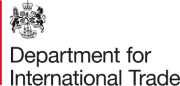 Title: Encouraging Globally-engaged Women Entrepreneurs: How Digitally-enabled Networks, Tools and Trade Policies can be Gender-transformative
Organizer: Global Innovation Forum (GIF), Vital Voices Global Partnership (VV)
Description: Women-owned businesses benefit disproportionately from engaging in global markets. Join global small business and government leaders, Vital Voices and NFTC's Global Innovation Forum to explore how digitally-enabled networks, tools and trade policies can be transformative for women, increasing resilience, combating discrimination and bolstering access to new partners, markets, funding and skills.
Title: Supply Chains: From Assessing Vulnerabilities to Building Resiliency
Organizers: Global Affairs Canada (GAC)
Description: How can you determine which sectors or products could be at risk in your economy, and how do you build resiliency? Global Affairs Canada will share its Supply Chain Vulnerability Index, a tool to assess supply chain risks, both upstream (the sourcing of inputs for production) and downstream (sale of product as an input to another firm, or as a final product to consumer). The United Kingdom will present its Global Supply Chains Intelligence project, which aims to develop a data driven approach to linking product, sector and country dependencies and interlinkages across supply chains. The African Medical Supplies Platform developed under the leadership of the African Union and powered by Janngo and Vaya provides a great example of how to build resiliency. Finally, we will see how digital tools such as B2BeeMatch can enable SMEs to connect to international markets and be part of the solution in building resiliency.
Title: Accelerating the Race to Net-zero by using Trade Policy to Support Trade in Low Carbon Goods
Organizer: Confederation of British Industry (CBI)
Description: The Confederation of British Industry (CBI) host this session, ahead of COP26, in order to address the challenge of incorporating climate into trade policy. This session will explore how we can accelerate the race to net-zero by using trade policy to support trade in low carbon goods. Traditionally trade has been seen as a contributor to climate change rather than the solution. This session will explore ways to transform this narrative, by ensuring that the trading system allows for mechanisms that would help achieve sustainable trade practices and encourage liberalised trade of green goods and services to achieve global net zero targets. The discussion will look at how best to relaunch work on the WTO's Environmental Goods Agreement and seek an agreement on the list of goods. Discussion will also focus on non-tariff barriers, as well as on harmonising regulatory issues to promote international standards of environmental goods.
Title: MC12: What Outcomes would Strengthen Multilateralism?
Organizer: Our World Is Not for Sale (OWINFS), Rede Brasileira Pela Integração dos Povos (REBRIP), Tricontinental Centre (CETRI), East African Trade Union Confederation (EATUC)
Description: MC12 offers a unique opportunity to reanimate the WTO's negotiations on a variety of issues that directly affects the lives of the citizens of Members, and will be determinative regarding the future of the WTO's claim to multilateralism. Will Members prioritize human life over pharmaceutical profit by agreeing multilaterally to a TRIPS waiver? Will members conclude multilateral agreements to ensure Members can utilize trade for development, such as through agriculture, fisheries, and the development agenda? Will some members threaten the very multilateralism of the WTO by insisting on plurilateral "JSIs" in spite of the fact that there are multilateral mandates on all of the issues covered? How will new administrations in many countries affect the potential outcome of negotiations at MC12 and multilateralism in general? Ambassadors to the WTO and civil society experts will share insights about what outcomes at MC12 could revive multilateralism to the benefit of all Members.
Title: Trade and Climate Change: What is at Stake for Developing Countries?
Organizer: Permanent Mission of Costa Rica to the WTO, World Bank Group
Description: This session will discuss the trade-related impacts of climate change in developing countries. It will explore how future trade opportunities will be affected by changing climates and mitigation responses. Panellists will discuss how trade provides the goods and services that can drive mitigation efforts, the challenges such efforts entail for developing countries, but also the opportunities for promoting trade diversification supportive of a transition to a low-carbon world. Governments and firms are increasingly supporting the adoption of measures aimed at reducing carbon footprints. Because such measures can affect trade, developing countries need to have a substantive stake in their design and implementation. The session will explore how developing countries can best balance the pursuit of their developmental objectives whilst adapting to climate change. Suitable trade and environmental policies can offer the right economic incentives for attaining both sustainable growth and poverty reduction through trade.
Thursday September, 30
16:30 — 17:30 (60m)