Working Sessions: 30 September 2021 – 13:30-14:30
Thursday September, 30
13:30 — 14:30 (60m)
Geneva Trade Week is supported by: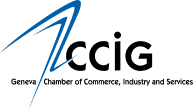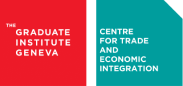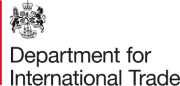 Title: Digitising Eastern Africa Trade for Resilience
Organizer: TradeMark East Africa (TMEA)
Description: TMEA has been in the forefront of advocating and supporting paperless processing of trade documents in the region. The current COVID-19 crisis has in our view added impetus and an urgent need to adopt paperless trade facilitation. This is important because it increases transparency, efficiency and reduces the potential for corruption. The goal is to anchor the sustainable and inclusive trade on building cross border interconnectedness and networking through the establishment of a network of trade corridors connecting areas of production/manufacturing to markets and consumption points within and outside the continent. This TMEA session will share some of the lessons learnt in promoting contactless trade and building digital trade corridors and some considerations for recovery. The session will also showcase innovative solutions that have facilitated trade and helped mitigate trade impacts of COVID-19.
Title: Inclusive Innovation & Technology: Enablers for Sustainable Future Trade
Organizers: Ministry of Energy of Saudi Arabia, Permanent Mission of Saudi Arabia to the WTO
Description: Sustainable and inclusive Innovation and Technology refer to technologies, business models, policies, markets, products and services to address sustainability challenges. Such innovation presents enormous potential to further advance sustainable global trade via goods, services, technologies and exchange of ideas. Similarly, global trade and rules-based multilateralism can contribute to innovation and technology by removing trade barriers, developing standards, protocols, enhancing intellectual property rights, and advancing transparency. Thus, there is an interdependency between global trade and innovation. This session brings together a diverse panel of experts to jointly explore opportunities, challenges and interdependency of innovation & technology and global trade. Questions to be addressed will cover topics such as policies and frameworks for policy makers needed to spur innovation, trade-offs, business models for private sector to pursue, the role of consumers and public in increasing demand for innovation.
Title: Conditions for Appropriate E-commerce in Developing Countries
Organizer: Bread for the World
Description: Even before COVID-19, e-commerce was already the most important engine of world trade. A few countries and companies, however, have garnered the lion's share of benefits from this ongoing process – especially the US and China and their digital platforms. The COVID crisis has not changed this undesirable development, and may possibly accelerate it. At the same time, trade talks are ongoing at the WTO towards a plurilateral agreement on e-commerce. While transnational corporations are calling for a free flow of data, India, South Africa and some other developing countries, and even the EU, seek to establish data sovereignty. They are presenting new policies in this regard, including with data localisation requirements. Does there exist an in-between solution that would be best for developing countries? How should digital trade and data laws be designed for inclusion and poverty reduction? What could be WTO's role in achieving this goal?
Title: Chemicals as a Catalyst for WTO Modernization
Organizer: International Council of Chemical Associations (ICCA)
Description: The global chemical industry is at the heart of almost all supply chains, contributing to 96% of all downstream manufacturing. The members of the International Council of Chemical Associations (ICCA) have created a consensus and progressive set of recommendations to restore the WTO's leadership, improve current functions, and advance critical negotiations on emerging trade areas such as sustainability. The primary objective of this session is to raise awareness and discuss concrete ideas that demonstrate the criticality of comprehensive efforts to promote supply chain resiliency, from inputs to final finished products. This session will also explore how freer trade in chemicals through the WTO can contribute to a wide range of important international objectives. This discussion will build on the commitment to engage industry expertise, allow the ICCA participants to more directly engage with the WTO, and discuss opportunities for further partnership.
Thursday September, 30
13:30 — 14:30 (60m)