Working Sessions: 30 September 2021 – 10:00-11:00
Thursday September, 30
10:00 — 11:00 (60m)
Geneva Trade Week is supported by: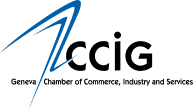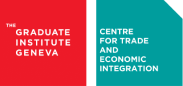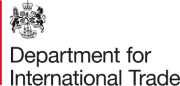 Title: Turning our Shared COVID-19 Experiences into Collective Multilateral Actions to Build Resilience for Vulnerable Members and Groups
Organizer: Permanent Mission of the Separate Customs Territory of Taiwan, Penghu, Kinmen and Matsu to the WTO
Description: The COVID-19 pandemic has given the international community a lesson that a global mechanism and actions are needed to collectively fight against future public health crises of international concern and to build resilience for vulnerable economies so as to further facilitate global prosperity. This session discusses the ways of turning our shared COVID-19 experiences into collective multilateral actions to build resilience for vulnerable Members and groups. It focuses on reviewing the existing tools and identifying possible adjustments to remedy/complete the multilateral trading system for the WTO and its Members to tackle this global crisis and ones of similar nature in the future. Through the panel discussion, this session will also talk about building resilience of vulnerable groups and Members, in terms of women empowerment, trade facilitation in healthcare products and the use of technology and its enhancement.
Title: Structural Transformation in the Time of COVID-19
Organizers: Permanent Mission of the People's Republic of Bangladesh to the United Nations Office and other international organizations in Geneva, United Nations Industrial Development Organization (UNIDO), United Nations Conference on Trade and Development (UNCTAD)
Description: Prior to COVID-19, several LDCs were displaying initial signs of structural transformation with the strengthening of manufacturing and higher-productivity services. These trends were taking place not only in Asia (home to the majority of graduating LDCs), but also in several African LDCs. A year and a half into the pandemic and ensuing shockwaves, crucial questions arise: (i) How resilient has this incipient process been? and (ii) Has COVID-19 triggered instances of creative destruction? While it is too early to give definitive answers, certain industries were able to adapt, pivoting core business, diversifying sale channels or target markets, adopting innovative technologies. Building on concrete examples from selected LDCs, the discussion will highlight key coping strategies, elaborate on related drivers, and draw lessons for a resilient recovery, ahead of UN-LDC 5. The debate will also underscore the importance of productive capacities and innovation in shaping the scope for transformation and resilience building.
Title: Think Small First: Putting MSMEs at the Heart of the Multilateral Trading System
Organizer: Federation of Small Businesses (FSB)
Description: The COVID-19 pandemic has created a unique opportunity to assess the place of MSMEs in international trade. Small businesses have proved to be resilient and dynamic in the face of unprecedented global economic disruption but need support to recover and thrive. A renewed understanding of the needs of MSMEs in the context of global trade is needed to ensure that the multilateral trading environment delivers for small businesses, to support short-term recovery and long-term resilience. With due regard to the package of declarations and recommendations adopted by the WTO Informal Working Group on MSMEs in December 2020, this session will bring together speakers from across the global MSME community to identify the barriers preventing small businesses from entering the global marketplace and to explore what actions should be taken to support them on their trading journeys, from tangible support measures to updated trade rules.
Title: Revitalizing WTO Dispute Settlement System: Lesson from the Past Two Years
Organizer: Korea International Trade Association (KITA)
Description: The existential crisis of the WTO dispute system has influenced greatly on Member countries such that now more countries tend to formulate and implement their trade policies without regard to the multilateral rule of law. As legal obligations cannot be enforced effectively in the WTO, each member is opting to fight 'out of the ring', rather than 'in the ring' of WTO dispute system. KITA believes that restoring the ability to settle trade disputes is perhaps the most imminent issue to be addressed for the business community as well. In this regard, this session aims to identify diverging views on the cause of the current Appellate Body crisis and to discuss lessons from the past two years. Panellists from a variety of perspectives will explore possible paths forward to restore and upgrade the WTO dispute settlement mechanism so that it can work more effectively.
Title: Rethinking Trade and Value Chains Sustainably to Benefit Both Farmers and Consumers, While Bringing Them Closer
Organizers: World Farmers' Organisation (WFO)
Description: Food value chains depend on a responsible and common action of all actors of the food chain, from producers to consumers and their understanding on the importance of cooperating in order to produce and consume more sustainably. Experiences show how connecting farmers to consumers directly can encourage more sustainable production and consumption patterns, both in long and short value chains. On this basis, with this working session, WFO would like to stimulate an open and fruitful exchange on how to better link farmers and consumers directly to drive actions towards sustainable trade focusing on among others, innovation, education, direct access to markets and food, balance between short and long supply chains. The objective is to discuss: – Policy developments and related action needed – Innovation to enable action – Sharing experiences with the aim to learn from one another.
Title: Catching Development – Acting Together for Sustainable Fisheries Trade
Organizer: Pacific Network on Globalisation (PANG), Handelskampanjen
Description: Sustainable Development Goal 14.6 has given a clear mandate to the WTO to take action on the issue of fisheries subsidies while respecting the mandate of special and differential treatment so that the interest of small fishers in developing and least developed countries are protected. Any collective action on sustainable trade relating to fisheries subsidies must get the balance right for Developing Countries, Least Developed Countries and Small Island States to be able to develop and support their domestic industries with the need to reduce levels of unsustainable fisheries subsidies. This session will discuss the current negotiations and provide insights from affected coastal communities, examining how an outcome that promotes sustainable fishing, equity and the policy space for development, including Special and Differential Treatment for developing countries, is the best outcome.
Thursday September, 30
10:00 — 11:00 (60m)