Working Sessions: 29 September 2021-10:00-11:00
Wednesday September, 29
10:00 — 11:00 (60m)
Geneva Trade Week is supported by: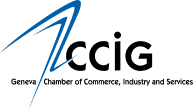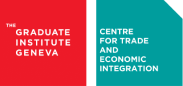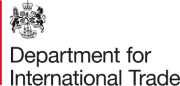 Title: Tailoring trade provisions to crisis to enhance resilience
Organizer: United Nations Economic and Social Commission for Asia and the Pacific (UNESCAP)
Description: How to develop tailored crisis-mitigation provisions in trade agreements to build resilience and better preparedness for future crises? This Session will answer this question. It is organised by the United Nations Economic and Social Commission for Asia and the Pacific (ESCAP), in cooperation with experts from the Asian Trade Centre, CUTS, Georgetown University and Hinrich Foundation. The session will present the results delivered from the global Initiative on Model Provisions for Trade in Times of Crisis and Pandemic launched last year by ESCAP together with 5 UN Regional Commissions, UNCTAD, WTO, and other organizations. The discussion will focus on the role of trade agreements in enhancing trade resilience in times of crisis; and options for incorporating such provisions based on a new handbook for trade negotiators.
Title: The future WTO work program: Insights from business 
Organizers: Italy B20 and International Chamber of Commerce (ICC)
Description: This session is organized by the Italy B20 and ICC to share views on the future of the WTO and on its reform ahead of the Business Forum that will take place alongside the 12th WTO Ministerial Conference(MC12). It builds on the 23 June WTO "Trade Dialogues" outcome. The session will focus on most urgent actions and decisions to be brought to the attention of MC12, setting the stage of the debate among members and stakeholders and gathering further ideas and priorities. The session intends to start developing the draft business recommendations to be conveyed to the WTO Ministers in
December.
Title: How can a WTO agreement on investment facilitation for development contribute to post COVID recovery and create more resilient economies?
Organizer: Permanent Mission of the People's Republic of China to the WTO on behalf of the Friends of Investment Facilitation for Development (FIFD)
Description: The COVID-19 crisis acted as a supply shock for FDI, which is a key source of income for developing countries and will be an important part of the response to the pandemic for supporting economic recovery towards more resilience. Investment facilitation plays a key role in helping governments attract FDI for restoring GVCs, enhancing export capacity and promoting sustainable growth. Trade and investment are two major engines for development and therefore, addressing them in a mutually supportive manner is key. Negotiations on Investment Facilitation for Development (IFD) in the WTO aim at creating global benchmarks for promoting transparency and reducing administrative bottlenecks for investors while supporting governments' efforts to put in place and benefit from investment facilitation reforms. The working session will explore how such an IFD Agreement can promote economic recovery and sustainable development, and update participants on the IFD negotiations in the run-up to MC12.
Title: Facilitating transit and transport operation in crisis situation: Lessons learned from COVID-19
Organizer: Permanent Mission of Mongolia to the WTO
Description: At the start of the COVID-19 pandemic, expectations were that seaborne trade, including containerized trade, would experience a strong downturn. However, changes in consumption and shopping patterns have led to increased import demand for manufactured consumer goods, a large part of which are moved in shipping containers. The increase in demand was stronger than expected and not met with a sufficient supply of shipping capacity. (UNCTAD.Policy Brief 84. April 2021). As a result of this, transit shipments and transport operations have been delayed and container freight rates significantly increased in many parts of the world specifically in landlocked developing countries. This session will address challenges caused by shortage of containers and increase in freight rates and identify practical recommendations in this regard including establishment of dry ports in landlocked countries to facilitate transit and transport operations.
Title: Looking at WTO agreements and beyond to support business recovery. Can the WTO help to tackle illicit trade? 
Organizers: World Spirits Alliance (WSA), spiritsEUROPE
Description: Over the years, the World Spirits Alliance members have been proudly telling our story
about how open and fair trade benefitted consumers, stimulated innovations and sustainable investments, lead to improved tax collections and reduced harmful illicit trade; generated jobs and eventually increased standards of living. As every element of this success story is now challenged by the COVID crisis, the business community wants to have a constructive dialogue with the WTO and its Members about the impediments for recovery. The objective of this session will be (i) to give a voice to sectors whose prosperity depends on the ability to trade and who could showcase how they could contribute to economic recovery if the conditions are right; (ii) to discuss real life obstacles to economic
recovery that often worsened during COVID-19 (iii) generate a reflection from decisionmakers and the academic community about how WTO could contribute into addressing these obstacles.
Title: From gender research to action for a post COVID-19 resilient world 
Organizer: World Trade Organization Gender Research Hub (WTO)
Description: This session will showcase the work of the recently created WTO Gender Research Hub. It is anchored in a collaborative paper drafted by 27 Hub participants drawn from 7 international organizations, 3 WTO chairs (Mexico, South Africa, Chile) and 11 universities. Using the collaborative paper, the session will start with a scene setting presentation on the place of female entrepreneurs, farmers and worker sin trade across regions and development levels. The session will further take up the Hub's proposed "research pathway to gender action" by highlighting key research done by Hub members and documenting how research findings are being integrated into trade policies and trade support programmes with a view to scale-up women's empowerment in trade. The session's format will be highly interactive, innovative and associate the multiplicity of voices from Hub participants and the stakeholder community concerned by the trade and gender policy interface.
Wednesday September, 29
10:00 — 11:00 (60m)