Working Sessions: 29 September 2021 – 16:30-17:30
Wednesday September, 29
16:30 — 17:30 (60m)
Geneva Trade Week is supported by: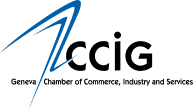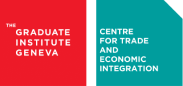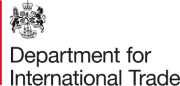 Title: Cross-Border E-Commerce: Opportunities and Challenges for MSMEs in Latin America
Organizers: International Chamber of Commerce Argentina (ICC Argentina), International Chamber of Commerce Mexico (ICC Mexico) and International Chamber of Commerce Brazil (ICC Brazil)
Description: Following the outbreak of the COVID-19 pandemic, the trend towards the digitization of trade has accelerated exponentially worldwide. However, the opportunities and challenges facing developing countries in LatAm deserve particular attention, especially with respect to the digital transformation of MSMEs, the engine of their economies. This session, focused on the markets of Argentina, Brazil and México, will: analyze the impact of the aforementioned process on export-oriented MSMEs; consider the role e-commerce platforms play in this respect; and showcase successful public-private projects to enhance MSME exports through cross-border e-commerce.
Title: Government Support: The Good, The Bad and The Ugly
Organizer: Organisation for Economic Cooperation and Development (OECD)
Description: Government support has long been a concern of the trading system, across agriculture, fisheries and industrial sectors. Debates have focused on the impact of government support on the level playing field for international competition and whether trade rules are sufficiently strong to prevent competitiveness from being determined by the deepest pockets. At the same time, there are new debates about when government support may be needed – for example, to deal with crises such as COVID-19, for the digital and green transformations, or in response to a range of market failures or public goods. Against this background, this session will consider the following questions: when is government support justified? What do we know about the design of "good" government support? What kinds of support give rise to the biggest concerns? How can strengthened multilateral trade rules allow the right kind of support, while avoiding the wrong kind?
Title: Enhancing Resilience and Sustainable Recovery Through Circular Economy and Trade
Organizer: Permanent Mission of Colombia to the WTO, Permanent Mission of Finland in Geneva and
United Nations Environment Programme (UNEP)
Description: Trade is a crucial contributor to recovery from the pandemic: it plays an essential role in economic development, supports peace and is an engine for achieving the SDGs. As climate change and unsustainable consumption of natural resources are interlinked, transition to a circular economy is a necessity and an opportunity for a sustainable economy. Several countries, including Colombia and Finland, have taken steps towards circular economy and productive transformation. This interactive, inclusive session focuses on 1) opportunities provided by transition to circular economy for sustainable growth with the help of trade; 2) the role of collective action such as national, regional and international policies and cooperation in supporting the transition; 3) impacts of circular economy transition on strengthening resilience and tackling challenges related to climate change and resource scarcity. The session highlights the importance of aligning circular economy transition and sustainable post-COVID recovery policies as countries are rebuilding their economies.
Title: The Future of the TRIPS Agreement Post COVID-19
Organizer: South Centre
Description: Disciplines on intellectual property protection are part of the multilateral trade system through the WTO TRIPS Agreement. The COVID-19 pandemic has brought to bear again the tension between the protection of intellectual property rights and public health, which had been addressed in 2001 through the Doha Declaration on the TRIPS Agreement and Public health. Having in view the TRIPS flexibilities, this session will discuss the role of interpretation, temporary waivers and amendments in dealing with such tension and what further actions could be taken under the WTO rules in order to promote access to medical products for all.
Title: Transforming Global Trade for Smallholders: Building Back Fairer Post COVID
Organizer: Fairtrade International
Description: As COVID-19 continues to disrupt the lives and livelihoods of smallholder farmers and workers in Latin America, Asia and Africa, small-scale producers have shown resilience, innovation, and bravery, from building their e-commerce capability, to using agricultural equipment to sanitize public spaces. What are the lessons learnt from the disruption caused and from the adaptive mechanisms that emerged? From safety-nets for ensuring basic needs to responsive political will – what truly counts in building producers' resilience to this pandemic as well as to the climate and market fluctuation crises? How can global trade build back fairer for global food supply chains shouldered by smallholder farmers and agricultural workers? Join us to debate on how best to apply these lessons for a fairer trading system — fostering more inclusive and resilient livelihoods and leaving no one behind.
Title: Quality Infrastructure for Post COVID-19 Resilience in Africa
Organizer: African Organisation for Standardisation (ARSO)
Description: WTO and OECD terms COVID-19 as the largest threat to global economy since the 2008–2009 financial emergency, as the African Union predicts a negative economic spinoff for the continent with 1.5 points drop on economic growth, against earlier predicted 4.0 (2020) and 4.1 (2021) GDP growth. In the midst of extraordinary challenges, and the need to build more resilient and sustainable economies to save lives and livelihoods, quality Infrastructure, for appropriate regulatory framework (standards, Conformity Assessment) remains the invisible architecture. More so in Africa for resilience and self-reliance, the pandemic has magnified the potential of regional value chains in key sectors as pharmaceuticals and Agriculture, based on comparative advantages and economies of scale. The ARSO-Afreximbank-ITFC initiative on Pharmaceutical and Medical Devices standards harmonisation, in the context of WTO/SPS Agreements, African Union Africa's Pharmaceutical Plan, WHO Traditional Medicine 2014-2023 Strategy, AfCFTA Agreement, rekindles Africa and global hope.
Wednesday September, 29
16:30 — 17:30 (60m)